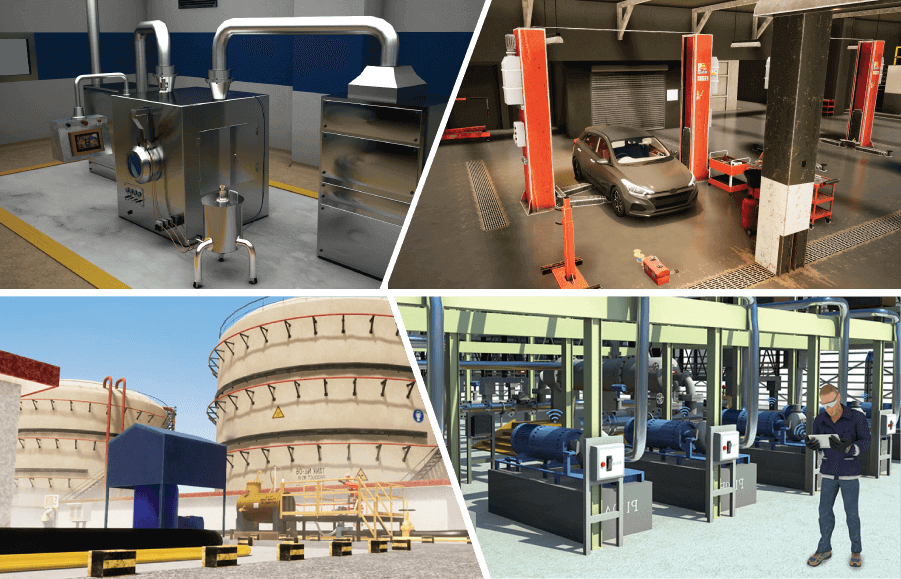 What is
Simulanis XR content library?
Simulanis XR Content Libraries are generic learning modules of equipment and practices across industries like Pharmaceutical, Oil and Gas, Automotive, and Automation. It consists of realistic, interactive, and engaging Virtual Reality, Augmented Reality, Mixed Reality, and Desktop Simulations. Our XR content libraries plays a pivotal role in skilling, re-skilling, and up-skilling employees and fostering industrial value chain, including training, maintenance, and operations.
XR Library
works across industries
Shaping the enterprise
with Digital Realities
AR/VR/MR training modules to introduce actual scenarios to the users, so that they are better equipped to face real world problems.
Interactive Simulated Module
Data integration with server
Access control and rights authorization
Administration Dashboards
License based subscription
Integration with SANALEXA
Setup of
XR Centers
Our range of XR Training Modules have been deployed across a host of XR Training Centres across India, and these have been paving the way for delivering effective skill development in a frugally innovative manner. They consist of procuring and setting up of the hardware and technical infrastructure necessary for the XR content to run.
0

+

Training Partners

0

+

Users

0

+

Modules