Platform

HTC Vive VR

Industry

Construction

Use Case

Safety Training
Objective
One of the world's largest construction organisations—based in Japan,approached Simulanis to create a unique 4D Virtual Reality based training system to prevent incidents and enhance the safety of their workers at high risk construction sites.
The client wanted to raise awareness of common safety hazards and actual accidents that had previously occurred on-site by simulating such scenarios in a highly immersive but safe virtual setting. These included incidents when working at heights, within confined spaces or near fire and explosions.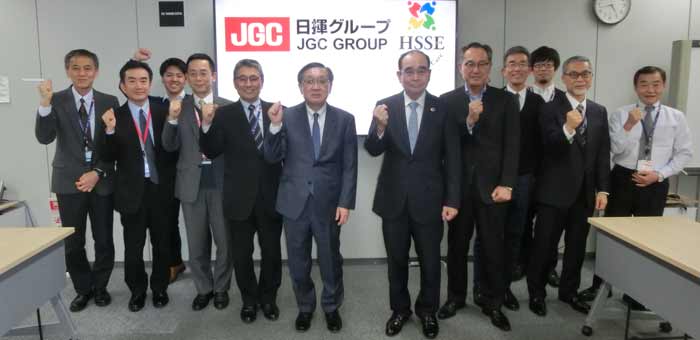 Simulanis Automotive VR Solution
By leveraging the knowledge and experience gained with working across multiple industries and over 100 enterprises, coupled with JGC's thorough support and validation, Simulanis were able to create visually stunning and technically accurate bespoke safety training simulations. The modules consisted of 6 common safety scenarios such as Personal Fall, Dropped Object, Suffocation, Explosion, Fire & Traffic Incidents.
Hardware
Extensive hours of Research & Development had to be put in by an experienced, passionate and technically skilled group of Simulanis team members. There was a mammoth task of integrating the Virtual Reality based software with hardware such as a Helmet, Heater, Smell Diffuser and perhaps the most complex of all: a Scaffolding. Simulanis this by continuous experimentation with sensors and 3D printing technologies.

In the process, Simulanis were able to build proprietary tech: The Haptic Helmet that sends vibrations to the user's head in case of a collision.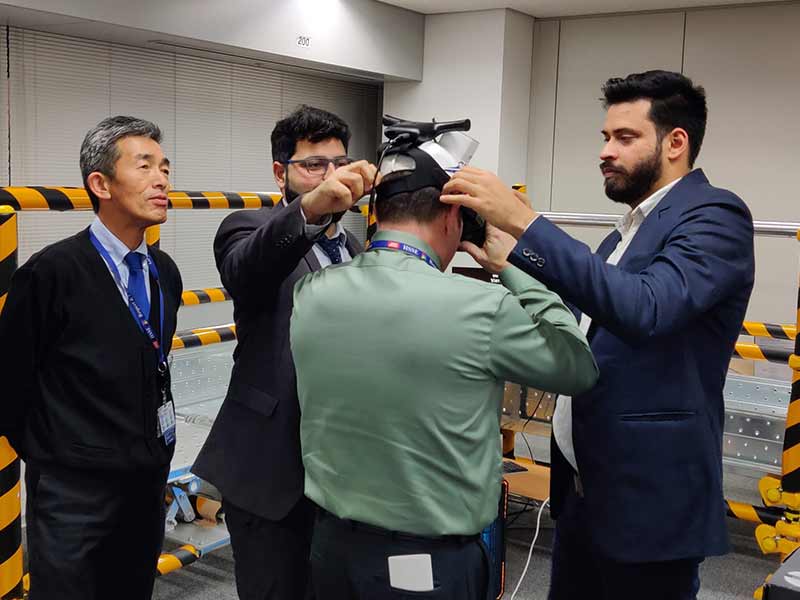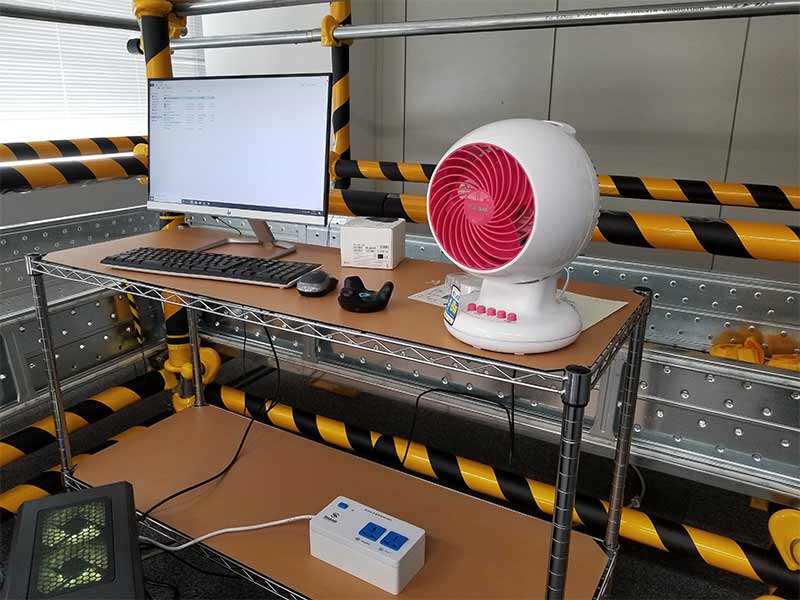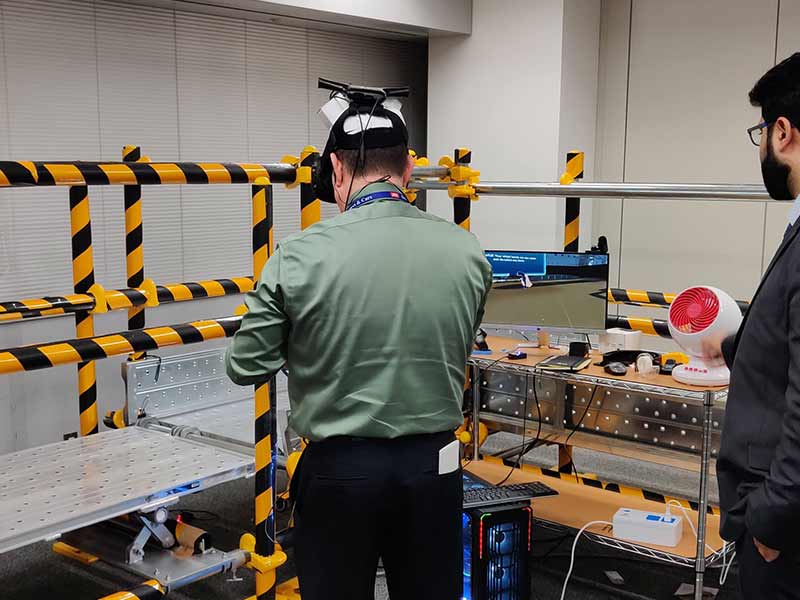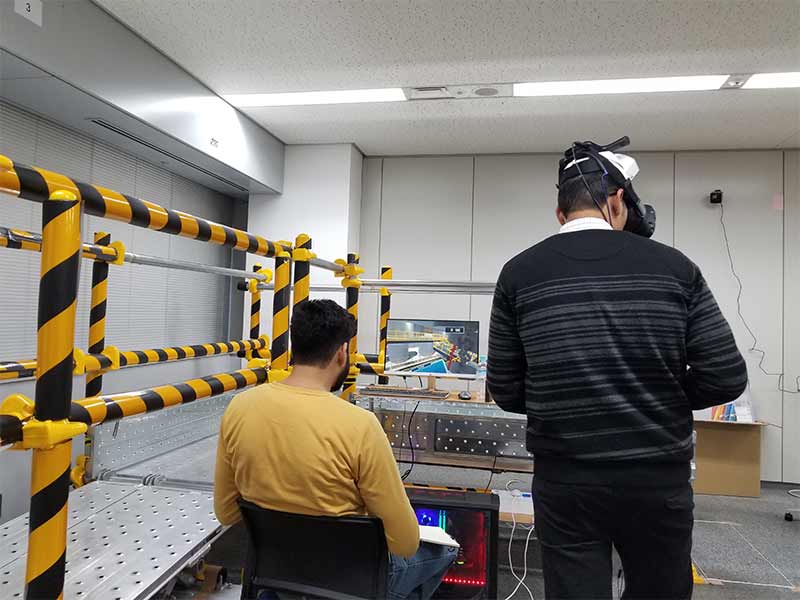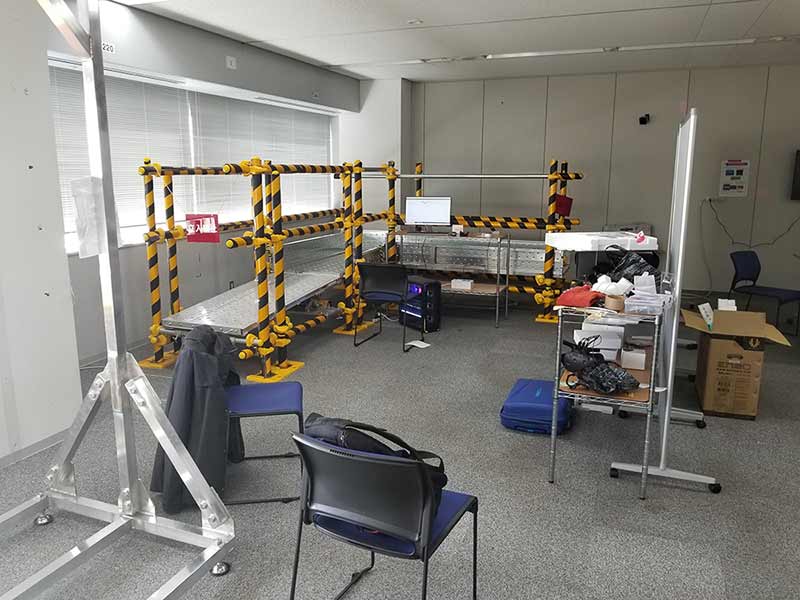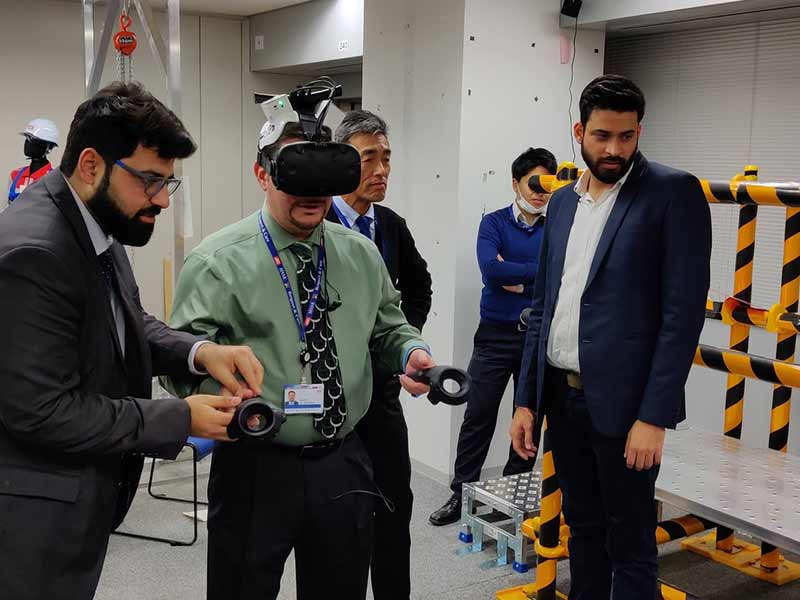 Result and Feedback
After continuous testing and hard-work over a period of 4 months, the Simulanis team—with great zeal and excitement—deployed the system in Yokohama, Japan at the JGC headquarters

By combining VR Headsets, headphones and various hardware installed, Simulanis were able to create one of the most realistic and unprecedented 4D Safety Training experiences in the world. The stimulation of various senses such as smell, touch, sight and sound, coupled with the high level of immersion with Virtual Reality, completely immerses the user within the experience resulting in an effective learning & training experience. Users could feel the heat when close to a fire, an object dropping on their helmets, or the wind pressure and scaffolding vibration when working at heights. Users were able to learn construction safety via not only experiencing dangerous incidents, but by also understanding what a safe environment at work looks like.

Simulanis received excellent feedback from the client who appreciated the hard-work, innovation and drive the team had displayed throughout the project. The users on the other hand found it to be an extremely engaging and effective training experience.