Virtual Reality
Industry 4.0

and use of AR, VR & MR along with IoT
In 2018, as per one news report, Maersk was given a formal order by Petroleum Safety Authority (PSA), Norway's offshore safety body, after a series of investigation, following a fatal accident on the Maersk Interceptor drilling rig, which took place offshore on Norway waters.
In the notice of the order, the PSA said that Maersk Drilling had to review systems for follow-up and use of portable lifting equipment on all facilities in use on the Norwegian continental shelf, including internal control, training of personnel using such equipment and transferring experience with using such equipment.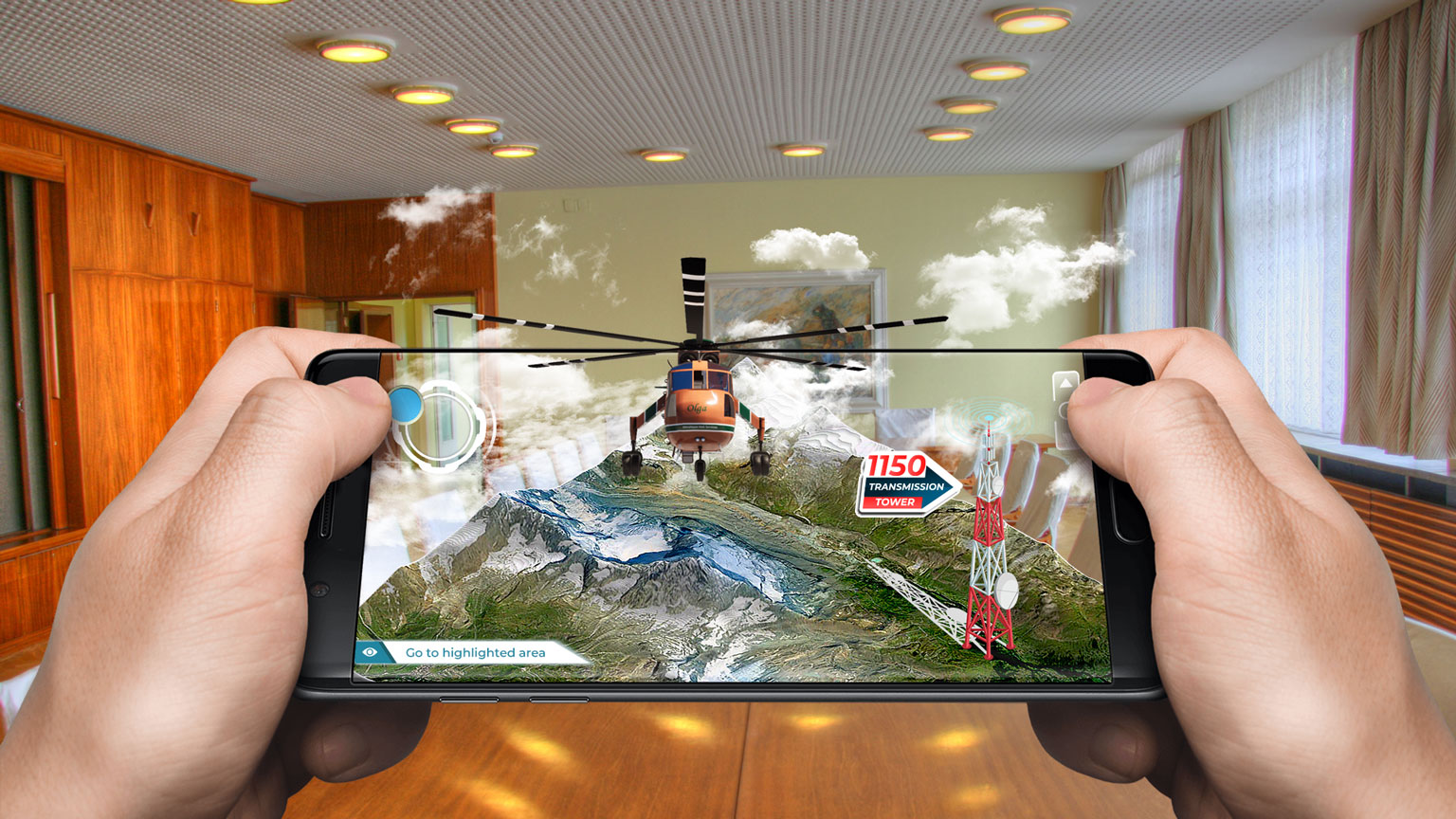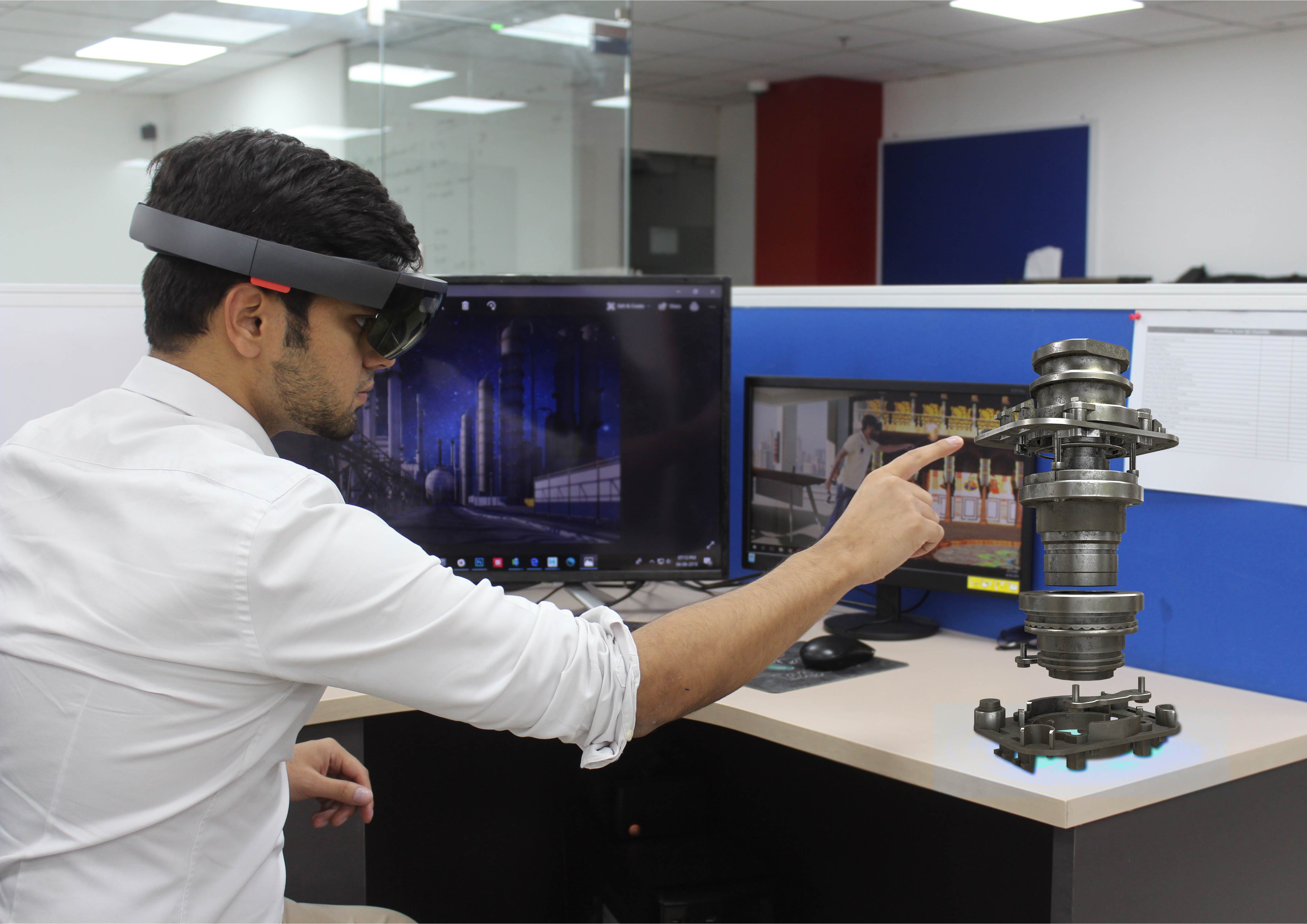 With the advancements in training methodologies, there has been a considerable decrease in operational errors, injuries and accidents, and it must be noted that Virtual Reality along with wearables' support, play a crucial role in bringing effective and cost-efficient training methodologies to the table, something which various regulators across the world put huge emphasis on.
Gone are the days when safety training was considered to be ineffective where the retention rates were significantly lower, the costs were high, and the workers felt no surge in their energy levels, rather they were bored with the conventional way of training and monotonous routine work.
According to Process Safety Management Guidelines for Compliance (OSHA – US Regulatory body), it goes on to mention regarding the importance of Employee Training.
It states, "A training environment could be created to help the trainee feel the full reality of the situation but under controlled conditions. This type of realistic training can be very effective in teaching employees correct procedures while allowing them also to see the consequences of what might happen if they do not follow established operating procedures."
Apart from this they also mention the importance of periodical assessments of the employees, to check the skills transfer, knowledge gain and that the tasks are being carried out properly. The same can be done in the Simulation-based environment, and there are tools to keep a track of the progress of the trainees.
If after the assessment, it is felt that there is indeed a skills gap still, the trainee has the freedom and easy accessibility to go through the training module and can re-learn and implement the conceptual learning again to test in the simulated environment.
Virtual Reality is the new way to effectively train the staff
Virtual reality training applications and kits come in handy in dangerous and high consequence industries. Manufacturing Industry forms a majority shared in terms of the high consequences involved when compared with other industries/sectors. VR has great benefits and potential applications in Pharmaceutical, Automotive and Oil & Gas Industry, with Process Safety at the heart of it. It also has applications in Education and Entertainment sector additionally, along with various industries falling under the umbrella of Safety requirements at the workplace. There is still a great scope in effectively using it, wherein there is fundamentally more visualisation required and internal parts of various equipment need to be understood conceptually, and details of various mechanisms in place owing to interconnectivity between various equipment and processes.
Handling dangerous tasks and operations in a safe virtual reality environment or even through augmented reality or mixed reality, motivates the learner to explore various operations and check the consequences of their actions. They can keep on practicing until they are ready to take on the real-world processes.
This learning-by-dong is the most effective way to learn and retain knowledge, while enhancing the productivity levels and cutting costs.
This way of training wouldn't have been possible in the real world, and it would be rather risky for the workers to explore different options for obvious reasons. There is no room for error in a real process setup and consequences could be fatal. With Virtual Reality, which provides near-100% real world environment scenario while allowing the trainees to operate under all possible outcomes, the training has become more effective.
What's next?
The combination of these 3 below mentioned technologies or tools would prove to be a great mix to provide new and effective ways to approach the training pedagogy and increase the retention rates while reducing training times and operational errors:
Enhanced VR Gears – making them cost effective and quick to use, coming with easy installation, and software development kits, and easy integration with various applications
VR Analytics – to assess overall effectiveness of the training, before and after training skills upgradation, and empower the administrators, companies, operation managers by providing detailed reports and tracking feature at every stage of the learning process
AR and MR setup – to increase the overall efficiency of the VR training, AR and MR setups can prove to level up the game for a smooth and continuous learning experience, with increased accessibility
We will delve deeper into all these areas, stay tuned for more!
The underlying point is that there is a critical need for implementing new training methodologies, and VR, AR & MR based training provide a suitable substitute.
As stated in a research, "Safety training is an important part of controlling hazards in the workplace. Interactive 3D visualization is being researched as a method to improve safety training." Proper tech-enabled solutions such as the ones which VR has to offer, with the use of HMDs, sensors, motion tracking, and loads of other features, the injuries, fatalities and time can all be cut down or reduced significantly.
It is high time now that we get going! Contact us for more details and in case you want to deploy AR-VR tech in your facility.