A new era of training with

Reflexis
VR Gloves
Unlocking Human Potential
in the Virtual World
'Feeling' the Dynamics of Virtual Objects
Simulanis "REFLEXIS" is a high-tech exoskeleton glove enabling precision hand-tracking
and haptic feedback to seamlessly allow interaction with virtual objects.
Features and Technology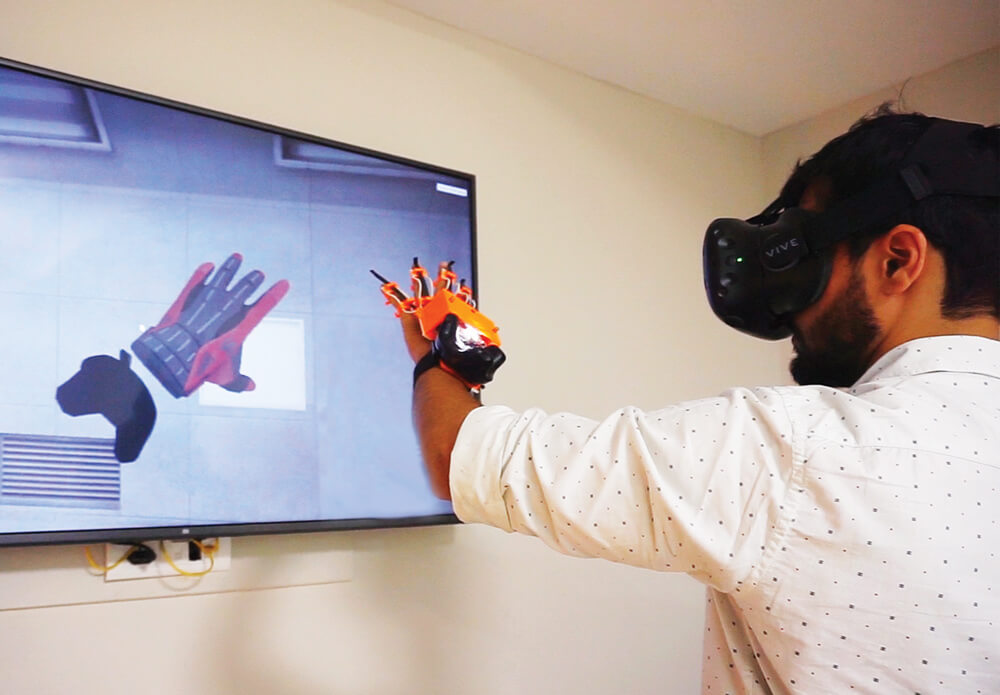 Motion Tracking

Full hands and fingers tracking mode supported.

Rechargeable Battery

Powered by rechargeable lithium-ion battery for continuous play upto 3 hours.

Haptic Feedback

Intuitive feedback for realistic and enhanced VR experience.

Size Adaptability

Adjust size of the gloves across fingers for comfortable fitting.