The Hands-On Training Approach
Simulanis' Paint Virtual Reality Simulator is an impactful alternative training method
to traditional coating and spray-painting techniques. It allows trainees to work in a
safer work environment without worrying about illness due to the exposure of toxic materials.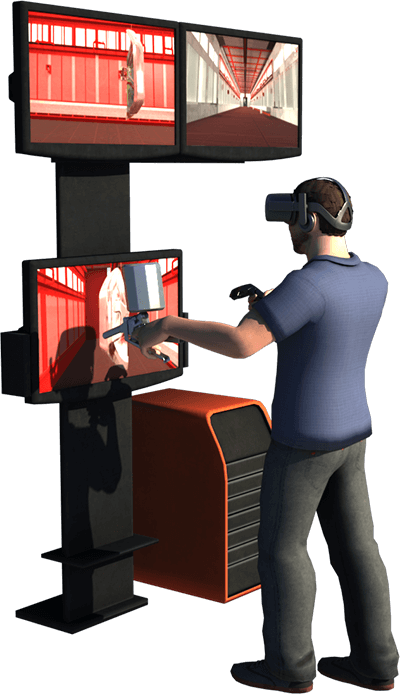 Paint VR Modes
Pre-Learning

User will be given training lesson and very simple objects to practice painting

Static

Level up - components on conveyor will be in stationary position

Dynamic

Components will also move as they move in real paint shop floor area to give ultra-realistic experience
Learn how to apply uniform and proper
thickness coating and evaluate your performance
Realistic simulation
The existent paint gun is simulated with actual 3D paint workshop to give the real-like, interactive and immersive painting experience.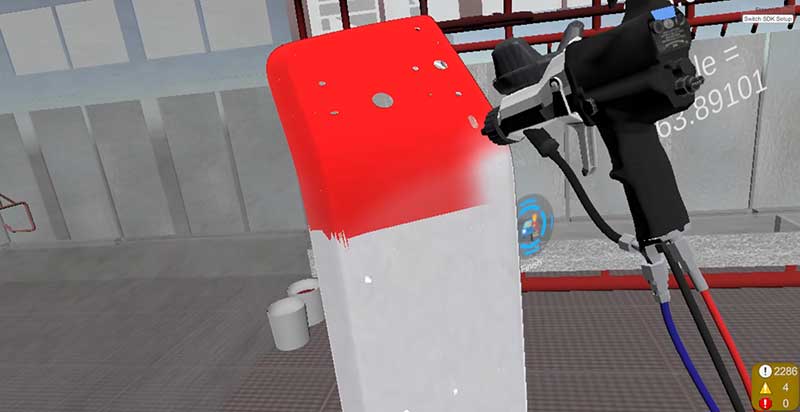 Customized painting parameters
Painting parameters and standards, followed during the painting process, can be added to the VR module, to test users performance.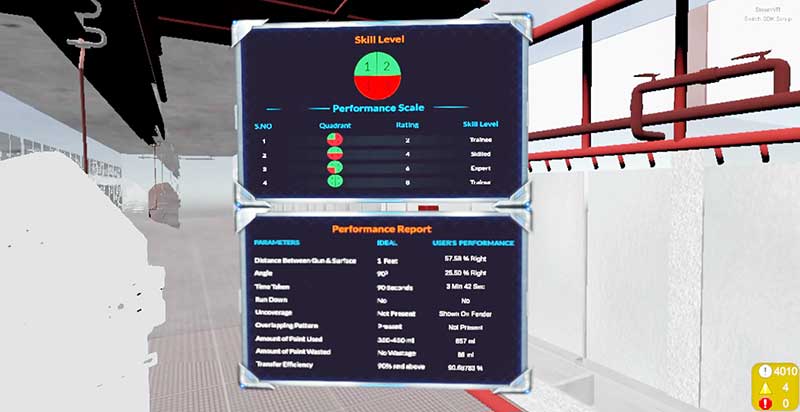 Real-time analytics
While painting, real-time data like distance and angle of a gun from the surface is visible to take appropriate actions. The same can be stored and viewed later on an online dashboard.
Self-guided learning
User is guided through instructions mentioned in the popups and voice-overs, and there is no need of the trainer while learning the painting process.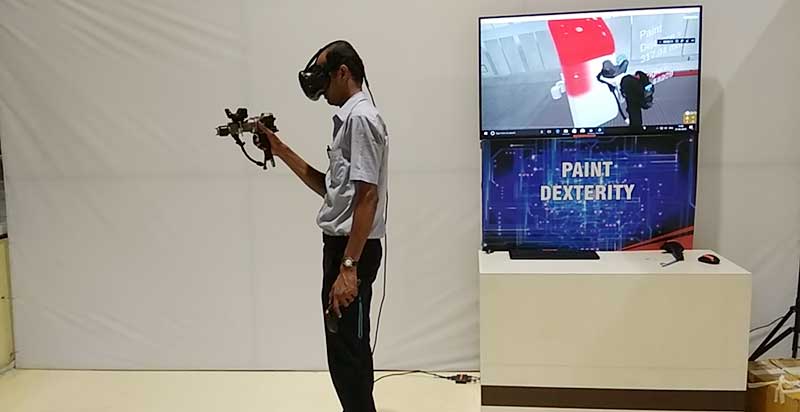 What's in Store?
Practice repeatedly for a longer time

Mitigate Environmental Waste

Enable seamless communication between trainee and trainers

Significantly reduces the proper spray application learning curve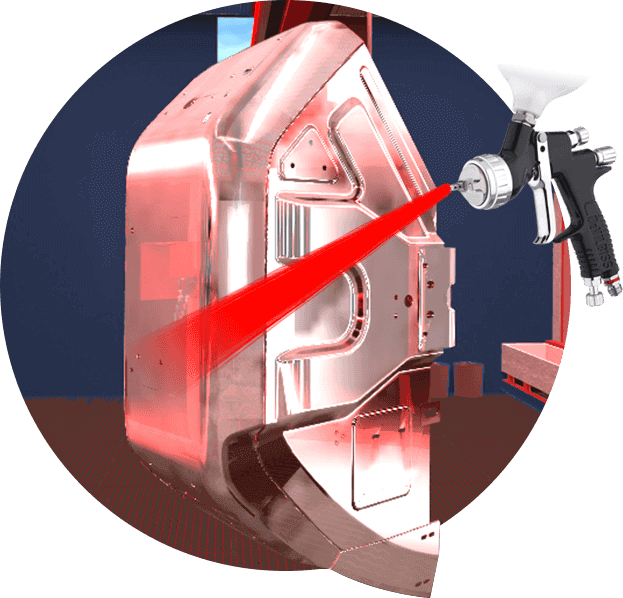 Want to deploy Paint Simulator at your site?
Our technical experts will respond to your query at the earliest.
Contact Us