Practice fundamentals of spray painting & coating techniques
Simulanis Paint VR Suite is integrated with real paint gun designed to augment traditional educational methods and assist in the training of spray painting and coating fundamentals.
Paint VR Modes
Features
Real Time Analytics
A live performance report is generated after which reviews your performance during the practice. Key date points such as distance, angle of gun from surface, technique error are captured and stored.
Painting Parameters
Painting parameters and standards, followed during painting process, can be added to the VR module, on the basis ofwhich the user is assessed.
Self Guided Learning
User is guided through instructions mentioned in the popups and voice overs and there is no need of the trainer while learning the painting process
Learn by doing
The module enabled users to freely practice the correct technique of spray paining a vehicle in Virtual Reality using the exact tool they would normally use.
Benefits
No need to practice using real paint or car equipment.
Simulanis Analytics Suite captures and portrays performance metrics.
Practice your spray painting technique anytime and any number of times.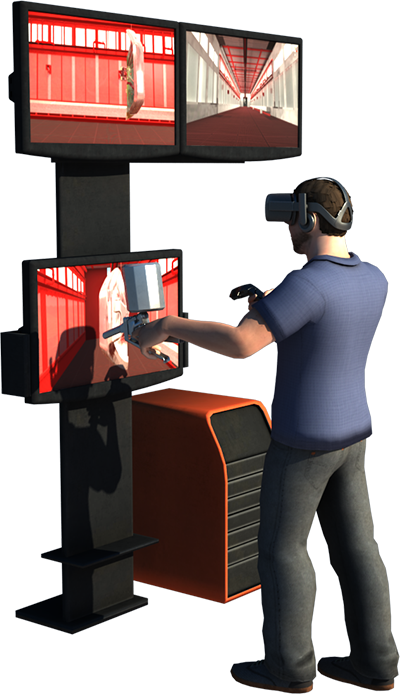 Want to deploy Paint Simulator at your site?
Our technical experts will respond to your query at the earliest